The Foundation/Who We Are
Welcome to Leventis Foundation, Nigeria
Dear Friends and Partners,
It is with great pleasure that I welcome you to the Leventis Foundation Nigeria. Since our establishment in 1988, we have been committed to a vision of agricultural empowerment and sustainable development. Building upon the legacy of the A. G. Leventis Foundation's Nigeria Advisory Panel, which dates back to 1979, we have set our sights on equipping young farmers with modern agricultural knowledge and skills. Our nine schools in Nigeria and Ghana serve as hubs for innovative farming methods, and our graduates, after a year of training, return to their communities as champions of productivity, efficiency, and environmental sensitivity. We also take pride in our conservation initiatives and support for vocational training, all geared towards enhancing agricultural education and nurturing the rural economy of the region. Through our publications, we aim to empower small-scale farmers. We invite you to explore our work, join us in our mission, and be part of a sustainable agricultural future. Thank you for visiting and supporting the Leventis Foundation Nigeria.
Warm regards,
Dr. Hope O. Usieta
Executive Director,
Leventis Foundation, Nigeria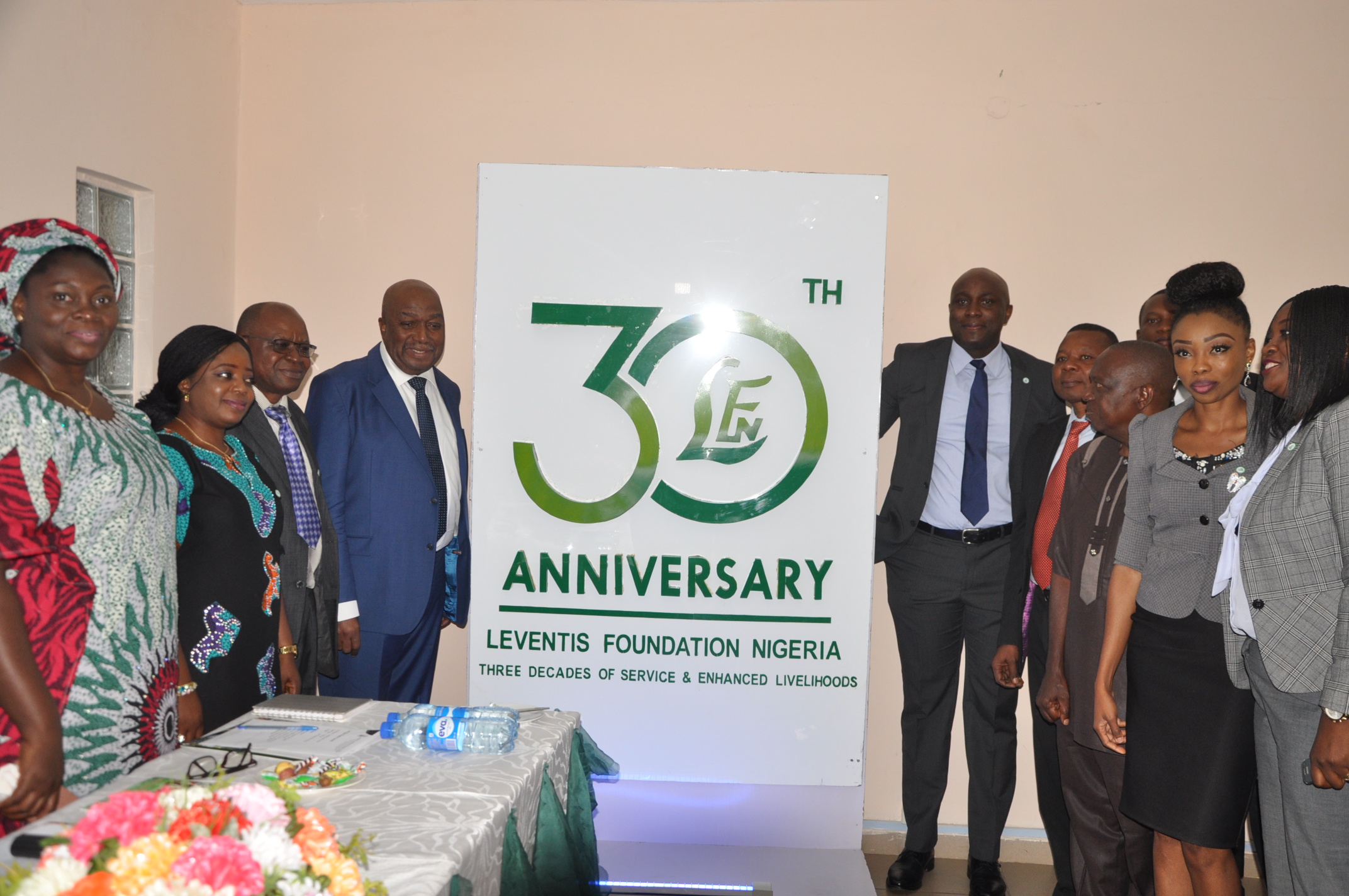 The Leventis Foundation Nigeria, established in 1988, originated from the "Nigeria Advisory Panel" of the A. G. Leventis Foundation, which had been active since 1979. The Foundation's primary mission is to train young farmers in modern agricultural techniques, aligning with the government's focus on self-sufficiency in food production. It has set up nine schools in Nigeria and Ghana specializing in innovative farming methods, with graduates returning to their communities to share their knowledge and promote sustainable agriculture. Additionally, the Foundation engages in conservation efforts and supports vocational training, aiming to enhance agricultural education and sustainable development in the West African region.
The Foundation, founded in 1988, stemmed from the earlier "Nigeria Advisory Panel" of the A. G. Leventis Foundation, operational since 1979. It prioritizes training young farmers in modern agricultural practices in line with the government's self-sufficiency goals. Operating nine schools in Nigeria and Ghana, it empowers graduates to improve farming productivity, spread their knowledge, and promote sustainability. Furthermore, the Foundation contributes to conservation efforts and vocational training, striving to enhance agricultural education and foster sustainable development across West Africa. It also publishes periodicals and magazines aimed at improving small-scale farmers' performance.
Our Mission:
Our mission is to train youths:
on efficient farm management practices inclusive of maintenance and repair of simple agricultural tools and equipment
on methods for improving soil fertility on a sustainable basis, adopt the use of high-yielding crop varieties, and efficient livestock production practices;
on alternatives to the current practice of shifting cultivation, and in making the permanent cultivation of farmland possible by the adoption of proper crop-rotation, agro-forestry and modern tillage practices;
on healthy nutrition practices, value addition/processing of major food commodities, family planning, first aid techniques, and handling of textiles;
on post-harvest management such as storage, processing and marketing;
to understand their civic responsibilities to the society regarding good governance and democracy.
Our Vision
To attract youths into agriculture as well as train and support them to adopt improved, eco-friendly farming practices, and technology aimed at reducing drudgery while increasing the national food/fibre basket and ensuring enhanced sustainable livelihood for the farming families.